Back to staff directory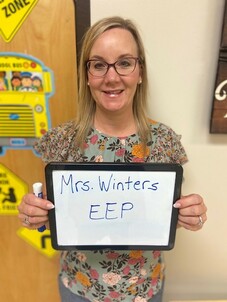 Early Learning Educator (EEP)
My Deep Hope: My Deep Hope is to explore, play, nurture and love my students tin their journey to find themselves and God. My hope is that through connection, we can all bring our gifts into the classroom.
Hi, I'm Melanie and I am passionate about working with young children! I graduated from Lethbridge College with a Diploma in Early Childhood Education and immediately got hired as a teachers assistant in a new preschool In Picture Butte where I grew up. I continued to work there for 6 years and eventually bought the preschool and continued to own and teach the preschool children for the next 5 years.. I have over 18 years of experience working with young children in Preschool and Kindergarten settings.I am a proud mother of three children, Mason and Jada aged 10 and Ashton aged 8. They are my greatest blessings and I have had the privilege of staying home for 8 years to be their first teacher. I enjoy volunteering in all aspects of their learning in school and being their biggest cheerleader in all that they do! My husband and I have built a great life in Lethbridge and we love travelling, camping, pilates, cooking, baking and exercising outside. I continue to be an active volunteer and committee chair in our church and a volunteer at our annual Vacation Bible Camp summer program that my children attend. I have instilled a Christian upbringing in my children passed on from my parents in my upbringing.
I believe in teaching with love and positive direction to encourage children to be independent and caring in their learning environment. I look forward to meeting the staff, parents and children of ICES and learning and growing in my new role as the Early Learning Educator.
Melanie Winters