Back to staff directory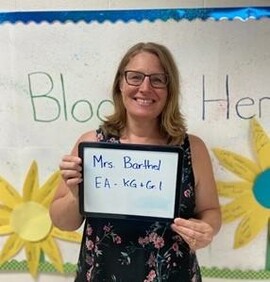 Educational Assistant
My Deep Hope: My Deep Hope is to help children realize they are a unique child of God and to recognize that as they develop the characteristics of being a friend, student, and community member, they play a part in God's story and reflect His image.
I was born in Vernon, B.C., and grew up in the sunny Kelowna Okanagan Valley. I moved to Lethbridge when I married my husband and this past spring we celebrated 27 years together. My husband attended Immanuel Christian School and our 4 children have all graduated from there as well. As a parent it has been wonderful to become involved in my children's education and as a part of the school community through activities such as assemblies, centers, field trips, hot lunch, fall fundraiser and as a part of the parent grad committees as each of my children graduated.
As a staff member, ICES is also a wonderful place to be involved in with our caring Principal, Vice Principal, teachers and fellow support staff and of course school families and the precious kingdom children they send to be entrusted to our school! This coming 2023/2024 school year will be my 12th year at ICES and you will see me hanging out with all my little friends in Kindergarten. I love to see the Kindergarten students grow their abilities as they learn their alphabet, learn numbers, explore fun Kindergarten topics and develop friendships. Their ability to absorb everything and grow never ceases to amaze me!